These are some of the web pages I have designed and host through Fonseca Consulting Services: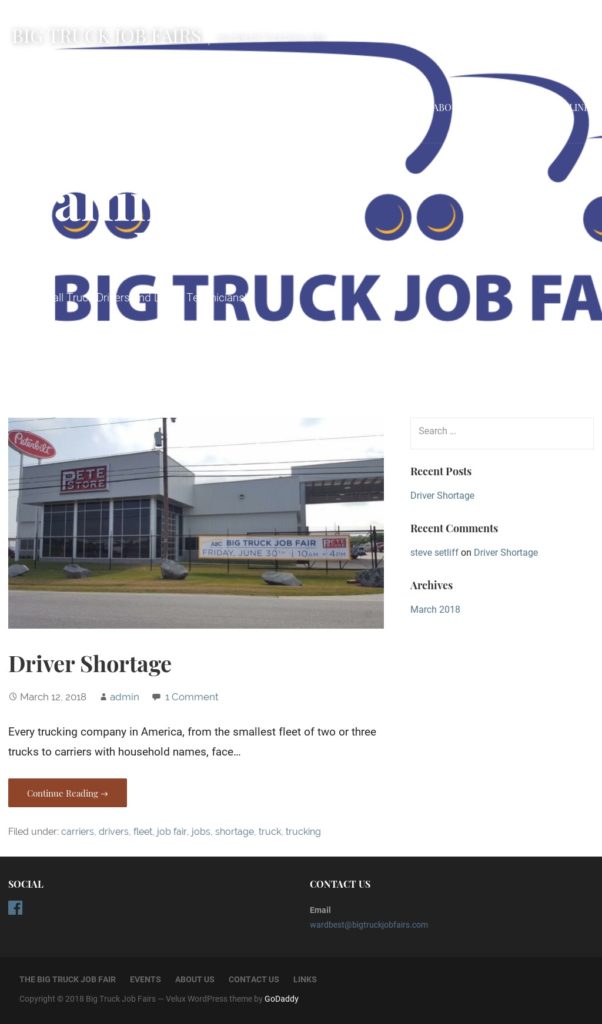 Big Truck Job Fairs

Innsbrook Law Group

Business Telecom Consultants

Donna Nunnally, LCSW

Lighten Up Massage
Big Truck Job Fairs

The Big Truck Job Fair was born of necessity. Trucking companies of all types and sizes need professional drivers. These same companies, along with vendors and suppliers, need technicians and office staff. The traditional means of recruiting still produce results – but not enough. The need for drivers and technicians continues to grow. Instead of doing the same thing and hoping for better results, we thought about trying something new and different. Actually, the idea is old. The approach is new.

Innsbrook Law Group

You need to be confident your attorney is looking out for you. When you are looking for integrity, dedication and respect in an attorney contact the Innsbrook Law Group. You want a trustworthy and confidential advocate leading you. Whatever the reason is that you find yourself in need of legal representation, we will completely prepare you and guide you each step of the way.

Business Telecom Consultants

Working with Businesses & Non-For-Profit Organizations here in Richmond, and throughout the United States since 2003 Will evaluate and audit telecom expenses at absolutely no cost. Will typically reduce business expenses

Donna Nunnally, LCSW

Donna offers services to those seeking to enhance their life by expanding their mind, body, spiritual connection and for those desiring to discover and follow their inner guide. Those wishing to discover their unique path to their higher selves, honoring the balance in life and uncovering their inner beauty and gifts will find this work rewarding.

Lighten Up Massage

Linda Frazier has been licensed and in practice since 1997 and is State Licensed under the Virginia Nursing Board. She is a 1997 gradaute of the Richmond Academy of Massage. Linda worked in wellness centers for the first 12 years of her career with amazing therapists, where she learned so much from the others.